What is VPN?
Put simply, a Virtual Private Network, or VPN, is a group of computers (or discrete networks) networked together over a public network—namely, the internet. Businesses use VPNs to connect remote datacenters, and individuals can use VPNs to get access to network resources when they're not physically on the same LAN (local area network), or as a method for securing and encrypting their communications when they're using an untrusted public network.
When you connect to a VPN, you usually launch a VPN client on your computer (or click a link on a special website), log in with your credentials, and your computer exchanges trusted keys with a far away server. Once both computers have verified each other as authentic, all of your internet communication is encrypted and secured from eavesdropping.
The most important thing you need to know about a VPN: It secures your computer's internet connection to guarantee that all of the data you're sending and receiving is encrypted and secured from prying eyes. (The last three paragraphs were reposted from LifeHacker.com)
ALB Tech Reccomends PureVPN?
Because PureVPN operates a self-managed VPN network that currently stands at 500+ Servers in 141 Countries & promises the fastest speed possible. Since we own our network, there are no third-parties involved and NO logs of your activities.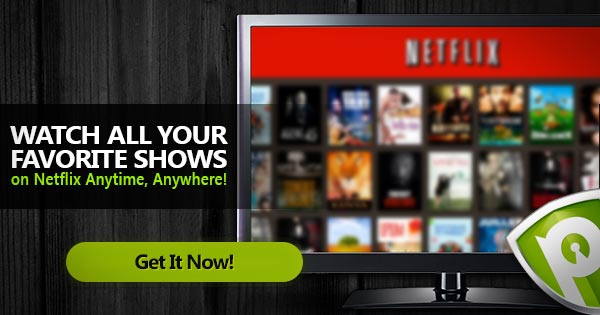 Softwares & Apps
PureVPN wrote its own code for its proprietary software and apps for every major platform including Windows, Mac, iOS, Android, and Linux.
Compatible with 20+ Devices
PureVPN is compatible with Consoles, SmartTV, Roku, Amazon fire, Chromecast, Routers, Laptops, Desktops, and Smart devices among others.
500+ Servers in 141 Countries
PureVPN has servers in 141 Countries. So, no matter where you are or where you travel to, PureVPN will connect you to your favorite content.
5 Multi logins
PureVPN provides 5 multi logins with one single account. So, whether it's your laptop, tablet, mobile or PC, you can enjoy true freedom on every device.
Access all Servers in 1 Package
As the torchbearer of absolute online freedom, PureVPN users get to access every server on the network regardless of the package plan they choose.
Unlimited Server Switching
PureVPN users can switch from one server to another as many times as they want, irrespective of the package plan they selected.
Unlimited Data Transfer
Download, browse, stream or share, PureVPN users are free to do whatever they want, how much they want since there is no bandwidth or data limit.
Split Tunneling
PureVPN users can choose which data to send through VPN and which to send through their ISP to enjoy the best of both worlds.
99.99% Uptime
PureVPN has its own network of servers and a team of highly professional experts who manage and host the network to guarantee 99.9% uptime.
24/7/365 Live Chat Support
Day or night, rain or shine; PureVPN's friendly support representatives are always there LIVE to answer your questions and solve your VPN problems.
No 3rd Parties for Your Data
PureVPN has a self-managed network. Your data is handled by PureVPN only, without the intervention or interference of any third-parties.
256-bit Data Encryption
PureVPN employs top-of-the-line military-grade up to 256-bit encryption to protect and safeguard user's data from falling into the wrong hands.
Multiple Protocols
PureVPN offers latest security and connectivity protocols including OpenVPN, L2TP/IPSec, PPTP, SSTP, and IKEv2 for different devices.
OpenVPN
PureVPN's network also supports OpenVPN protocol, providing the best combination of speed and security.
Automatic Protocol selection
PureVPN's software and apps come preloaded with the Automatic Protocol Selection feature for our less tech-savvy users.
Dedicated IP
PureVPN offers dedicated IP add-on for people who want complete control over their online reputation, security and privacy, it is not a secret that there a lot of users trying to find people online every day.
Over 80,000+ IPs
PureVPN has 80,000+ IPs to empower its users to stay as much anonymous as they want by switching to a different IP every time.
Internet Kill Switch
PureVPN's Internet Kill Switch is a fail-safe button that maintains your privacy and anonymity and ensures that your ID is never exposed.
NAT Firewall
PureVPN's NAT Firewall add-on provides an added layer of security to the users. NAT firewall safeguards a user's device from hackers exploiting loopholes.
Secure Browser
PureVPN's Stealth VPN browser provides internet users up to 20Mbps boost in speed, regardless of their existing internet connection speed.
DDoS Protection
PureVPN offers DDoS protection capable of defeating the most complex DDoS attacks and guarantees ultimate protection for its users.
Smart Purpose Selection
PureVPN's applications come preloaded with Smart Purpose Selection feature to make it easier for users to stream their favorite content.
Dedicated Streaming
PureVPN's Dedicated Streaming add-on boosts streaming speed by up to 20Mbps. And, it does so regardless of the user's internet speed.
Fastest VPN Service
PureVPN maintains its own dynamic network of 500+ Servers for the fastest VPN experience, anytime and every time.

Defeats ISP Throttling
PureVPN has no cap on server switching. It anonymizes users so their ISP is unable to throttle their internet speed.